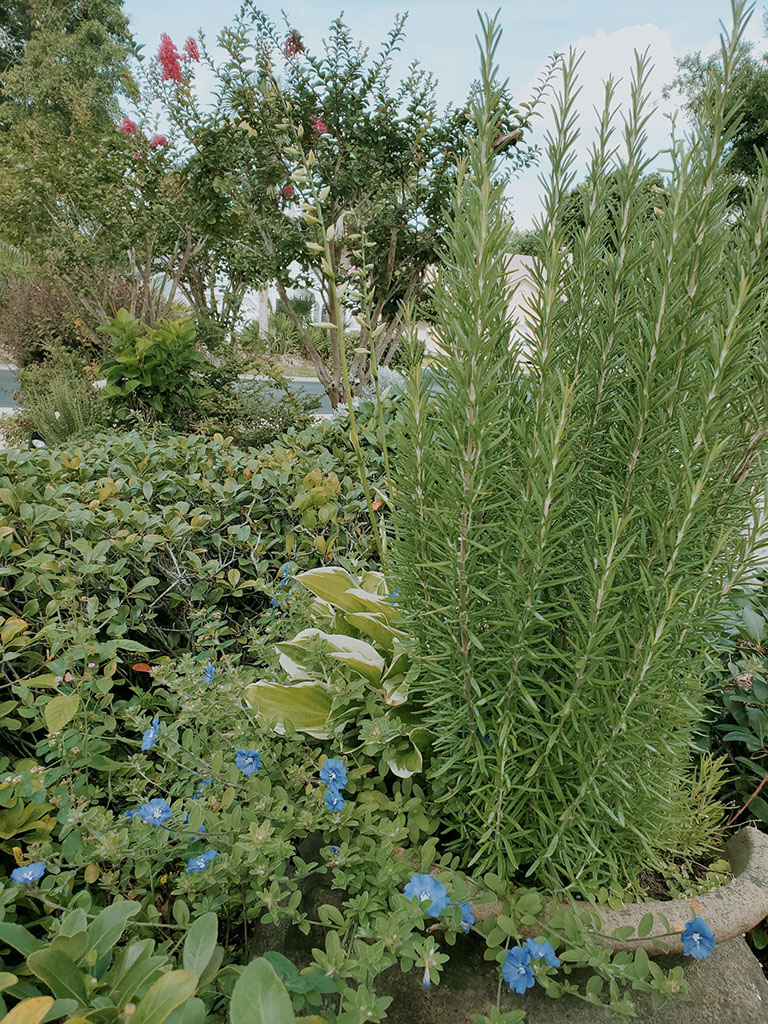 In the past we posted about finding your happy space and just dwelling. Wu Wei is similar to that. As you may have seen in our previous post, I (Kori) recently purchased a colouring book and borrowed our adult daughter's colour pencils (she uses for her childcare clients).
I have been enjoying coloring for no other reason than to be in Wu Wei. It relaxes me, while stimulating my desire to create beauty. Try painting just to paint, drawing just to draw. It can be a relaxing practice that draws you closer to peace. When your actions become effortless it is a natural state of peace.
Let me give you another example….we have what we believe is the perfect front yard. Absolutely no grass! That's right I (Steven writing now), used to cut the grass, trim the hedges & yard edges, kill the weeds and maintain a beautiful green carpet of grass. Eventually that was no longer enjoyable for me. Kori loves potted flowering plants and flowering bushes. In our journey in purchasing a new home we knew our desire was to have a low maintenance yard.
The beauty in seeing your desires before they manifest is when you see them in the physical you know it is yours. When we drove up to this home (now our home) we saw our desire. Complete low maintenance. The owners had in place what we desired. Now our front yard has become a place to practice Wu Wei.
Kori walks through the yard smelling the beauty of the plants and flowers. She picks fresh oregano, thyme, rosemary and flowers for the house. Effortless joy for her. Peace and relaxation for me. Doing nothing but being in a state of peace and joy will strengthen your Wu Wei.
Take our 2-Min Life Assessment to get your score!
https://stevenandkori.com/claim-now/
-Kori
StevenandKori.com
#wuwei #stevenandkori #reclaimyourpowerwthin #follow #followus #thepurposecouple #personalcoach #youfirst #myinfinitepower #myjoy #mybliss #mygifts #mytalents #harmonyinmyhome #loveconquersall #lovemyself #forgiveness #makemoneywithmygifts #motivation #happiness #goals #discoverme #powerwithin #mindful #success #discovermygifts