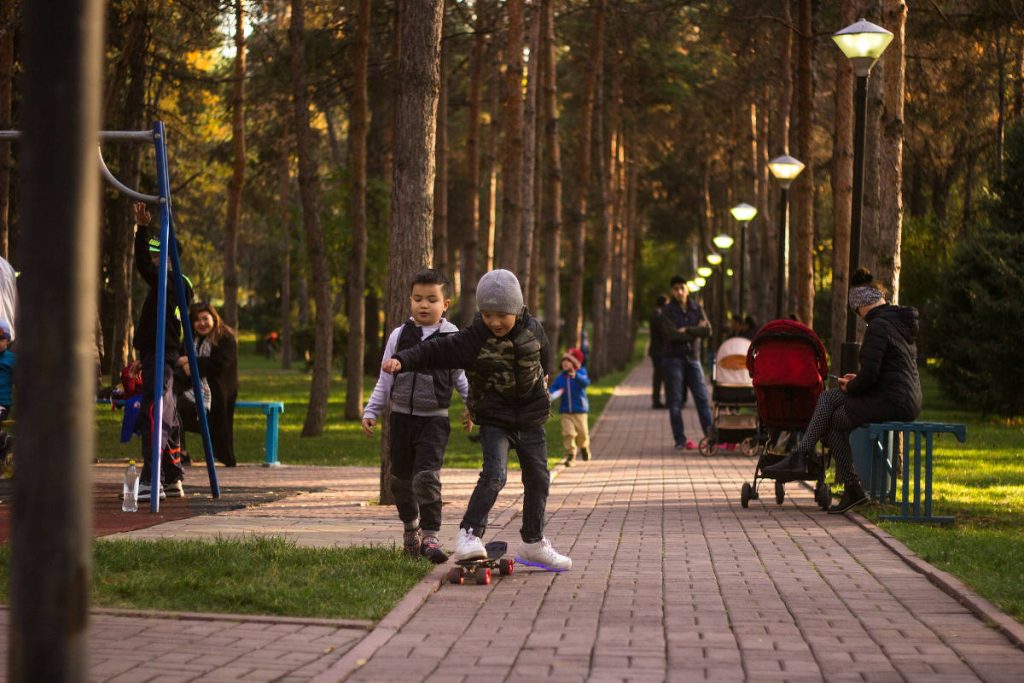 "Kids in the park"
Have you noticed when children are playing in an open park, the parents end up meeting one another because the children bring them together. Having the openness and availability to greet one another is a part of who we are. We are meant to fellowship. Fellowship leads to friendship. Kids don't "need" electronics to keep them entertained; they "need" companionship.
I remember as kids we were always outside playing with our neighbors or having friends over to play. We as adults should push away from electronics and yes even social media (as we use it now to communicate with you lol), to engage with our fellow human beings. Go to a park and meet new people without the assumption that everyone is looking to harm you. I walk our dog almost every day. He engages me with others on our path and it's delightful. Kids use their inner "knowing" to motivate them about another person. Listen to your inner "knowing" and step out to meet others with a pure heart and thoughts towards them. Who knows you may end up meeting your next friend.
Have you encountered new or interesting relationships because you became "a kid in the park"?
Take our Personal Success Survey to get your score!
https://stevenandkori.com/claim-now/
-Kori
StevenandKori.com
#ParkPlay #MeetNewPeople #BeKind #MeantToFellowship #YourInnerKnowing #StepOutOfYou #stevenandkori #reclaimyourpowerwthin #follow #followus #thepurposecouple #personalcoach #youfirst #myinfinitepower #myjoy #mybliss #mygifts #mytalents #harmonyinmyhome #loveconquersall #lovemyself #forgiveness #makemoneywithmygifts #motivation #happiness #goals #discoverme #powerwithin #mindful #success #discovermygifts