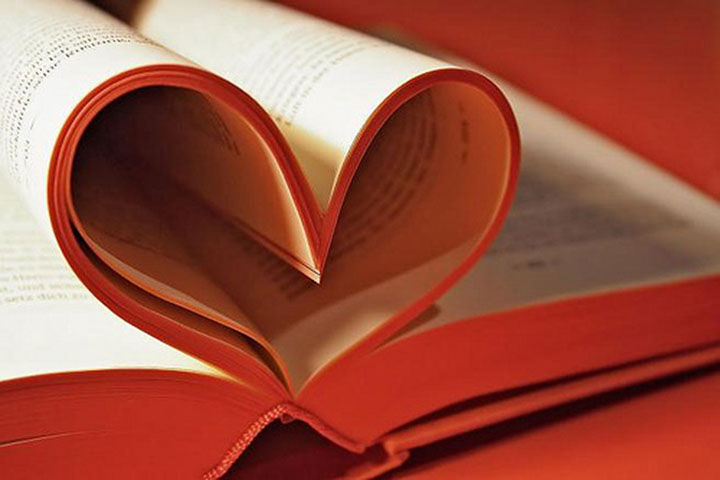 Valentine's Day is right around the corner, and for us Christians, the celebration of love extends much further than a simple box of chocolates or flowers. We know that our love for our spouse or family is modeled after God's love for us, and that's important for us to fully understand.
So we've compiled a list of the top ten Bible verses that best explain the true meaning of love. Feel free to use these in a Valentine's Day card or love letter of your own to show the love of your life how you feel.
Psalms 37:4 - Take delight in the Lord, and he will give you the desires of your heart.
Ecclesiastes 4:9-10 - Two are better than one, because they have a good return for their labor: If either of them falls down, one can help the other up. But pity anyone who falls and has no one to help them up.
Ecclesiastes 9:9a - Enjoy life with the wife whom you love.
Matthew 22:37-39 - Jesus replied: "Love the Lord your God with all your heart and with all your soul and with all your mind." This is the first and greatest commandment. And the second is like it: "Love your neighbor as yourself."
John 15:13 - Greater love has no one than this: to lay down one's life for one's friends.
Genesis 29:20 - So Jacob served seven years to get Rachel, but they seemed like only a few days to him because of his love for her.
Song of Songs 1:2 - Let him kiss me with the kisses of his mouth- for your love is more delightful than wine.
1 Corinthians 13:4-15 - Love is patient, love is kind. It does not envy, it does not boast, it is not proud. It does not dishonor others, it is not self-seeking, it is not easily angered, it keeps no record of wrongs. Love does not delight in evil but rejoices with the truth. It always protects, always trusts, always hopes, always perseveres. Love never fails. But where there are prophecies, they will cease; where there are tongues, they will be stilled; where there is knowledge, it will pass away. For we know in part and we prophesy in part, but when completeness comes, what is in part disappears. When I was a child, I talked like a child, I thought like a child, I reasoned like a child. When I became a man, I put the ways of childhood behind me. For now we see only a reflection as in a mirror; then we shall see face to face. Now I know in part; then I shall know fully, even as I am fully known. And now these three remain: faith, hope and love. But the greatest of these is love.
Mark 12:33 - To love him with all your heart, with all your understanding and with all your strength, and to love your neighbor as yourself is more important than all burnt offerings and sacrifices.
Proverbs 10:12 - Hatred stirs up conflict, but love covers over all wrongs.
1 John 4:12 - No one has ever seen God; but if we love one another, God lives in us and his love is made complete in us.
1 John 3:18 - Dear children, let us not love with words or speech but with actions and in truth.
Ephesians 5:1 - Follow God's example; therefore, as dearly loved children and walk in the way of love, just as Christ loved us and gave himself up for us as a fragrant offering and sacrifice to God.
1 John 4:7-8 - Dear friends, let us love one another, for love comes from God. Everyone who loves has been born of God and knows God. Whoever does not love does not know God, because God is love.
1 John 4:16 - And so we know and rely on the love God has for us. God is love. Whoever lives in love lives in God, and God in them.
And perhaps the greatest and most succinct verse on love in the Bible, 1 John 4:19 - We love because he first loved us.
#HappyValentinesDay
Take our Personal Success Survey to get your score!
https://stevenandkori.com/claim-now/
-Kori
StevenandKori.com
#yourbestlifenow #workwithstevenandkori #love #getittogethertogether #hugyourself #loveyourself #stevenandkori #reclaimyourpowerwthin #follow #followus #thepurposecouple #personalcoach #youfirst #myinfinitepower #myjoy #mybliss #mygifts #mytalents #harmonyinmyhome #loveconquersall #lovemyself #forgiveness #makemoneywithmygifts #motivation #happiness #goals #discoverme #powerwithin #mindful #success #discovermygifts